Little Ninjas/KinderKarate
Our beginner's kids programs offer an introduction into the world of Martial Arts for younger enthusiasts, starting at the age of 3. A great way to help prepare your child to start school, our programs focus on using the child's energy to begin development on their physical, mental and emotional abilities, with a huge emphasis on developing their listening skills. This program combines traditional Martial Arts techniques with energetic, entertaining activities and games your kids will love. Years of teaching children of all ages has taught us that the number one priority of every class that young kids take part in is to make sure they have fun. Your child will take much more out of a single class if they get a chance to laugh and enjoy it, so our Kinderkarate & Ninja programs are high energy and exciting! Students will participate in a variety of exercises that will get their bodies moving, their minds thinking and their listening skills sharpened. The Foley family has found a way to instill discipline in a fun and safe manner while teaching skills that will help them in everyday life as they mature. The Martial Arts lifestyle will help your child grow into a confident & capable adult.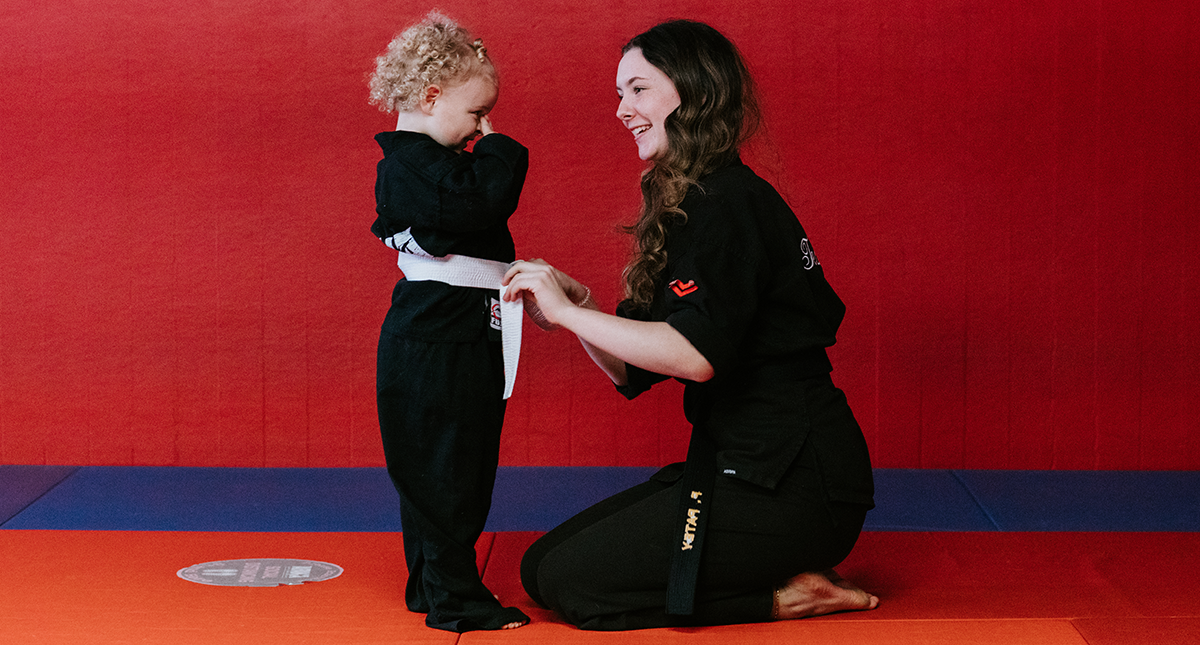 Junior Karate
The next age group for our Karate program is for children ages 7-12 years old. This program will teach children skills in traditional Kenpo Karate that will turn them into disciplined young men and women. Classes take a fun approach to teaching children self-defence applications, confidence, good health and fitness habits, and will help them build self-esteem without even realizing it. Children will participate in group activities such as sparring and individual exercises such as Kata. Being a part of the Junior Karate class will also help your child stay in good physical health as it promotes exercises and physical activity, challenging them with sit-ups, push-ups, stretching and more.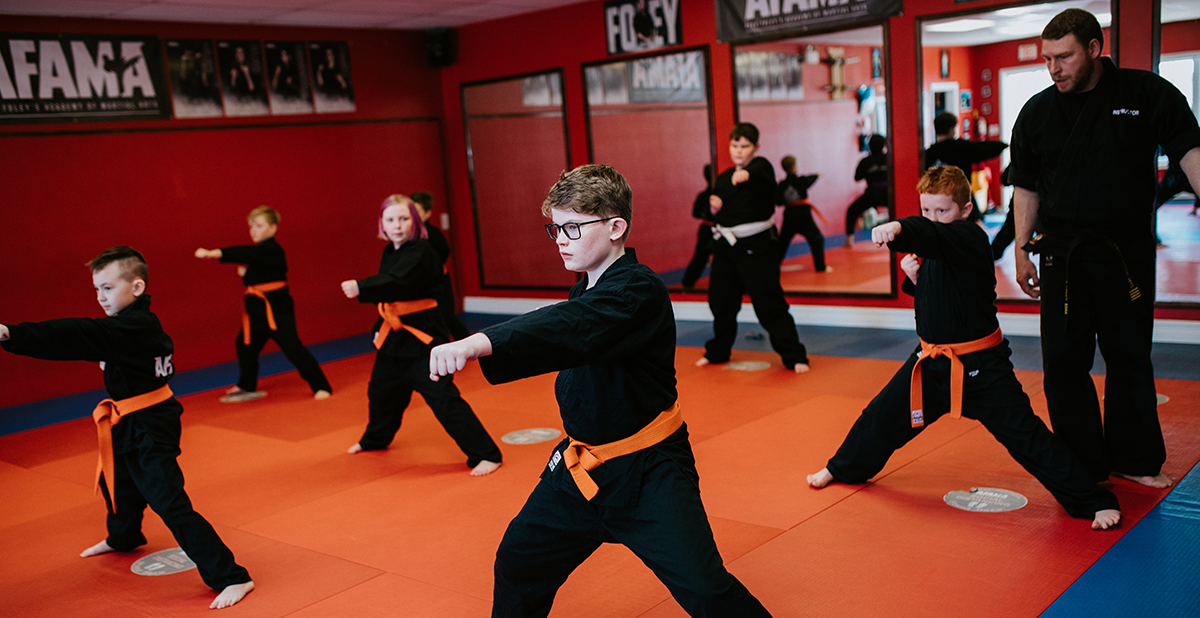 Junior Gracie Jiu-Jitsu
A kid-friendly version of our Gracie Jiu-Jitsu program for ages 4-12. This class focuses mainly on anti-bullying techniques and will teach your child how to properly defend themselves if they are ever in a harmful situation, or better yet how to avoid a confrontation altogether. Children who display confidence are much less likely to be targeted by bullies. Jiu-Jitsu teaches kids of all sizes how to safely defend themselves against a larger, stronger opponent.  
Our kid's Jiu-Jitsu program is fun based and teaches different techniques by using games and other enjoyable activities your child will love, while instilling confidence, discipline and a general knowledge of self-defense as they progress through this program. Students will then advance to our intermediate program, where they get to put more of their knowledge to work as they move on to learning more throws, submissions and in-depth self-defense.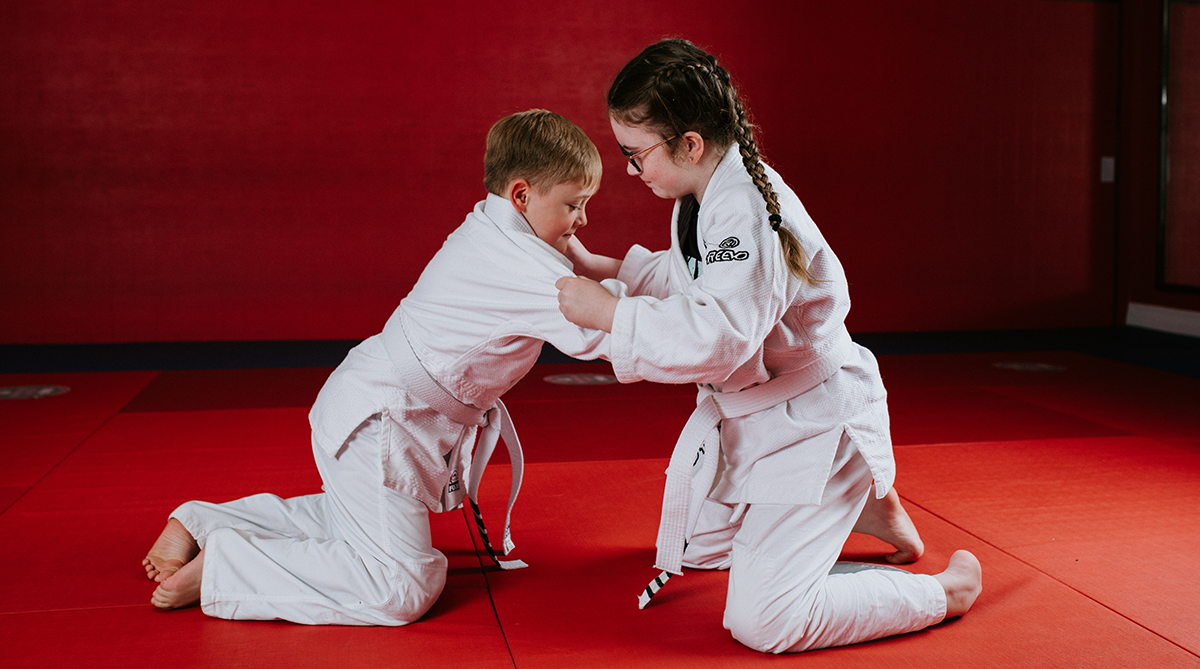 WEAPONS
For ages 6+, students will learn to use Martial Arts weapons such as the bo-staff & kamas. Training in this program is a great way to improve hand/eye coordination, reflexes, agility & more as students learn katas and flashy moves. Weapons is not only beneficial in terms of building fine motor skills but it's a fun program to train and compete in!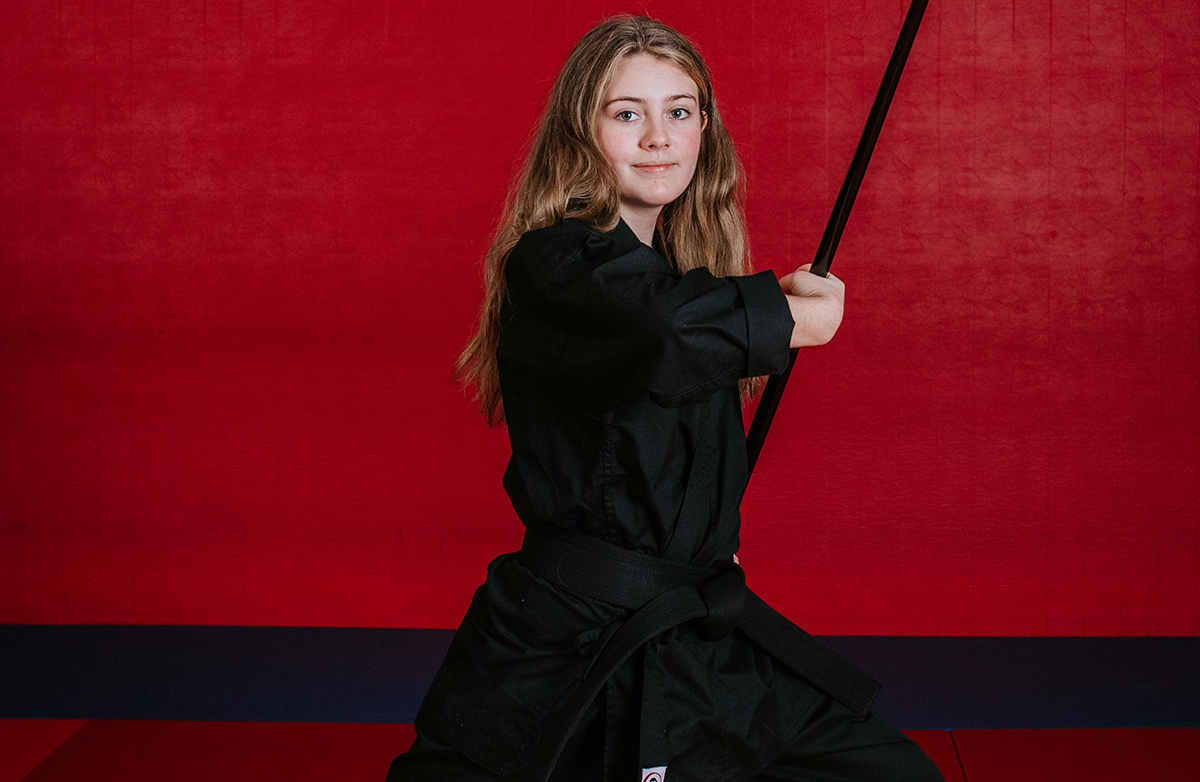 Light-Contact Kickboxing
This class is for students with a competitive spirit! This program teaches light contact kickboxing techniques, where students will learn to spar 'continuously' for two minute rounds to best their opponent in speed and skill. This is a fairly fast-paced program that will improve students speed, accuracy and cardio. There are opportunities to go on to compete at a National & World level.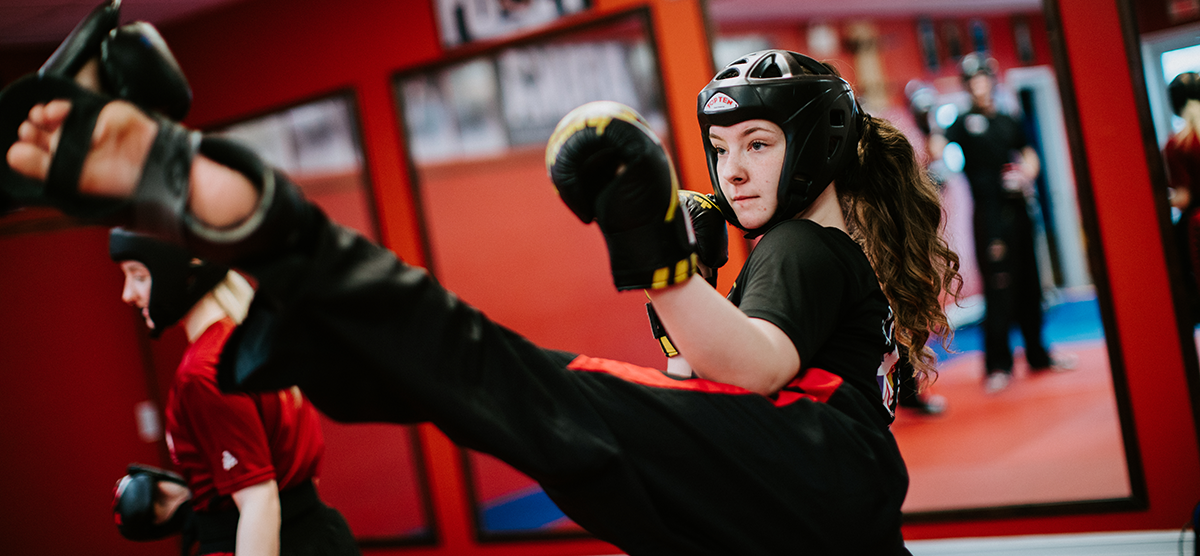 Kids Self-Defense
An extension of our Karate program, this class teaches students important stand-up self-defense moves to help protect them in everyday situations. Learn how to defend against punches, grabs, pushes and more as continuous practice helps improve your reflex and muscle memory! Give your child and yourself confidence in knowing they have the proper tools to help defend themselves in today's crazy world!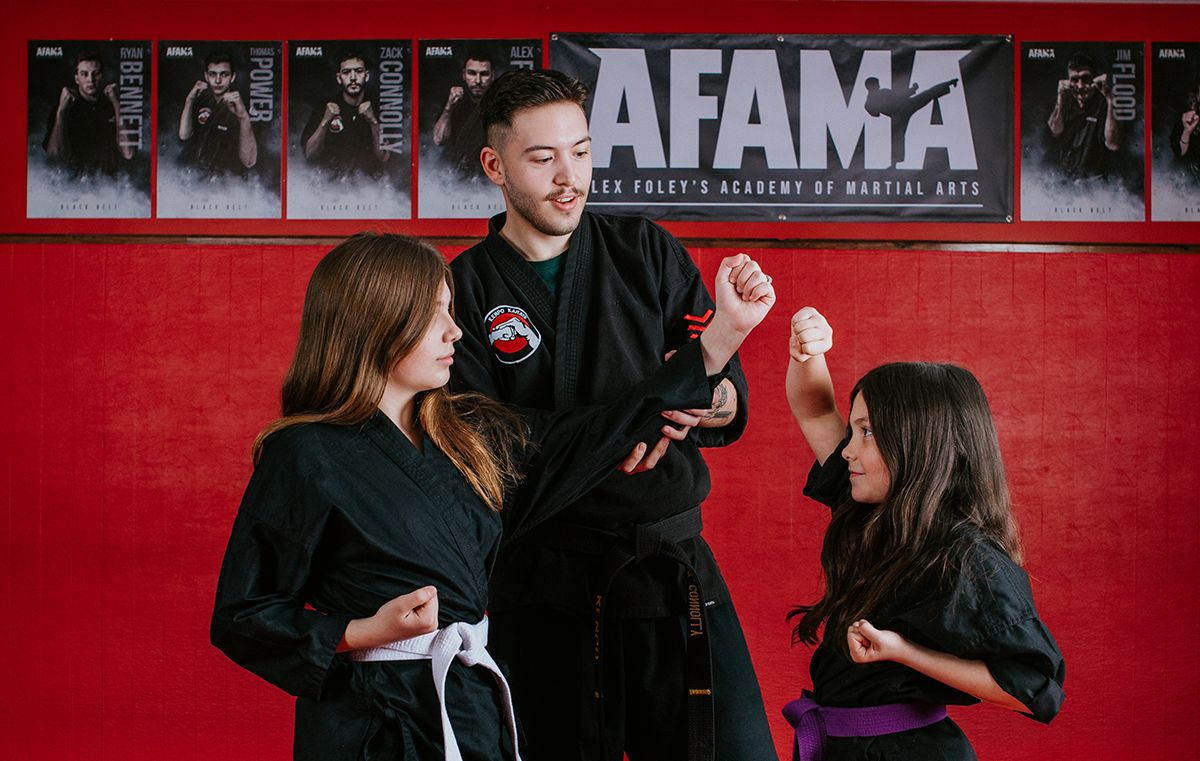 After school program
AFAMA St.John's After School Program not only keeps your child physically active, but mentally strong! Our amazing team of instructors use a combination of confidence building exercises, along with a variety of fun games, sports & activities as well as arts & crafts time – Plus the endless benefits of our Martial Arts training will greatly improve listening skills, focus & discipline. Our AFAMA Self-Defense & Bully-Proof Program is recognized as one of the top programs Nationwide. Students will have a blast, become more self-confident and build life-long friendships! No experience required – open to all students from K-6! Late pick-up times available. Register now!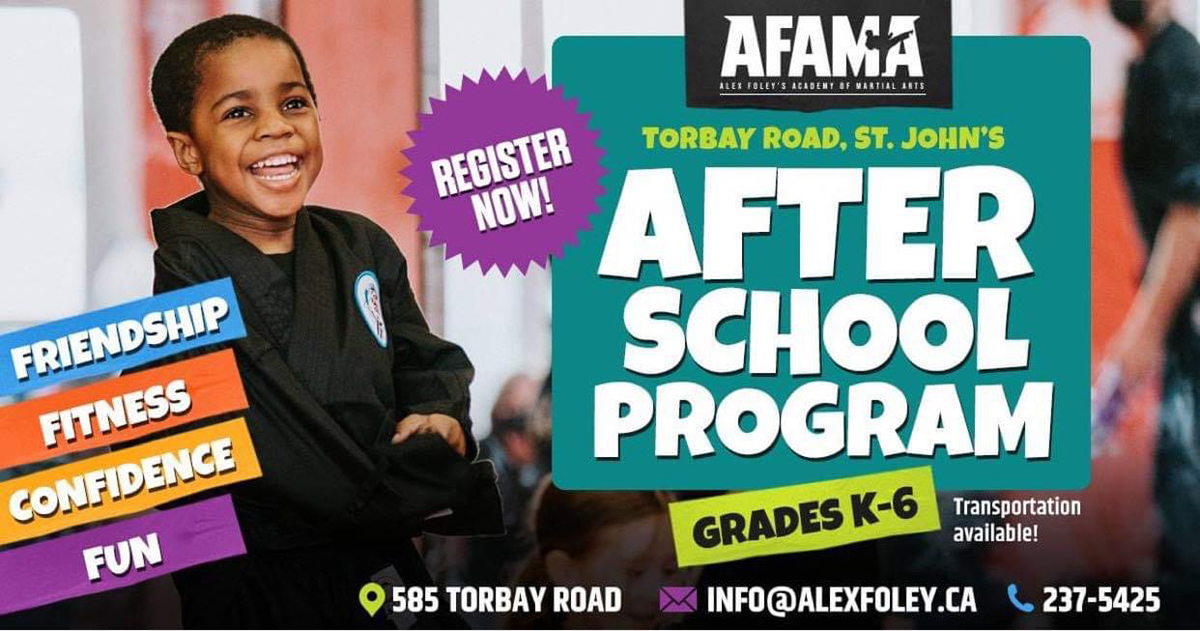 bag blast
Prepare to sweat in this class – you pair up with a heavy bag for a high energy cardio workout that utilizes kickboxing techniques & exercises to get you moving! This program is perfect for all experience levels as you can work at your own pace. A great workout and purely recreational, there is no contact or sparring in this class.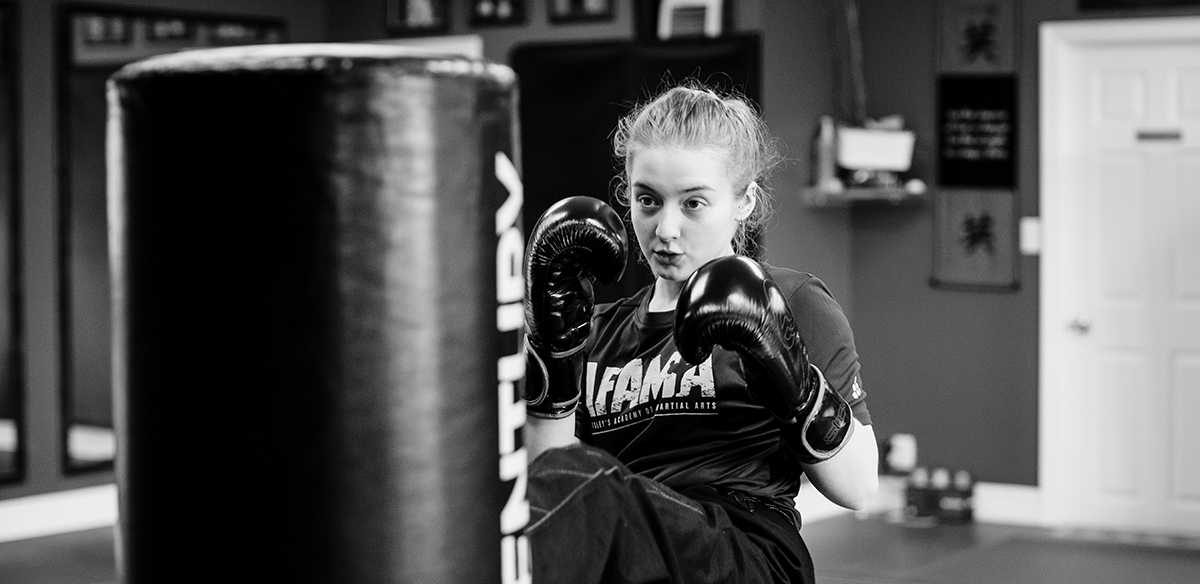 Adult Gracie Jiu-Jitsu
This art will teach that a small individual can easily defend themselves against someone much larger & stronger using leverage and proper technique. The program features different grappling methods along with submissions, throws and joint manipulations. Also referred to as Brazilian Jiu-Jitsu (BJJ), this program offers one of the most complete and effective self-defense systems in the world. Jiu-Jitsu has become one of our fastest growing programs as it offers a great workout, effective curriculum, and a team environment to build strong friendships. Jiu-Jitsu is thoroughly enjoyed by men, women and children.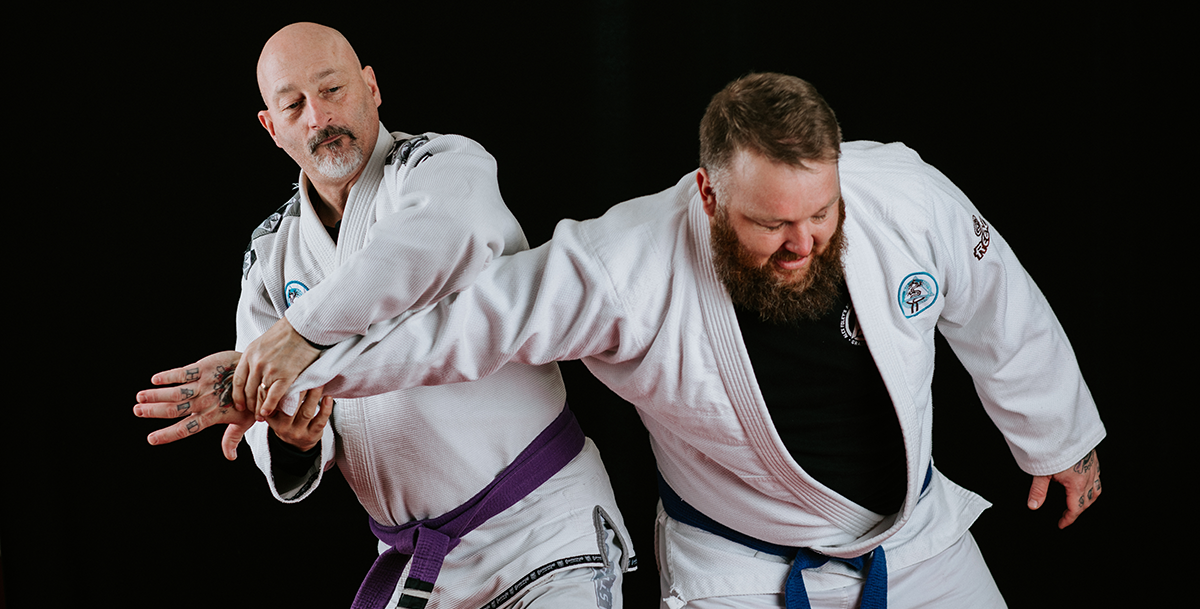 Womens Jiu-Jitsu
Our women's Jiu-Jitsu team is bigger and stronger than ever! Training in Jiu-Jitsu is empowering as you learn how to defend yourself against individuals of all sizes. This program is not only great for the self-defense knowledge, exercise and friendships it builds, but it's amazing for mental health benefits & stress relief! You won't regret starting your Jiu-Jitsu journey!  
Women's only Jiu-Jitsu classes are now available! Programs vary by location, contact us to find a class near you!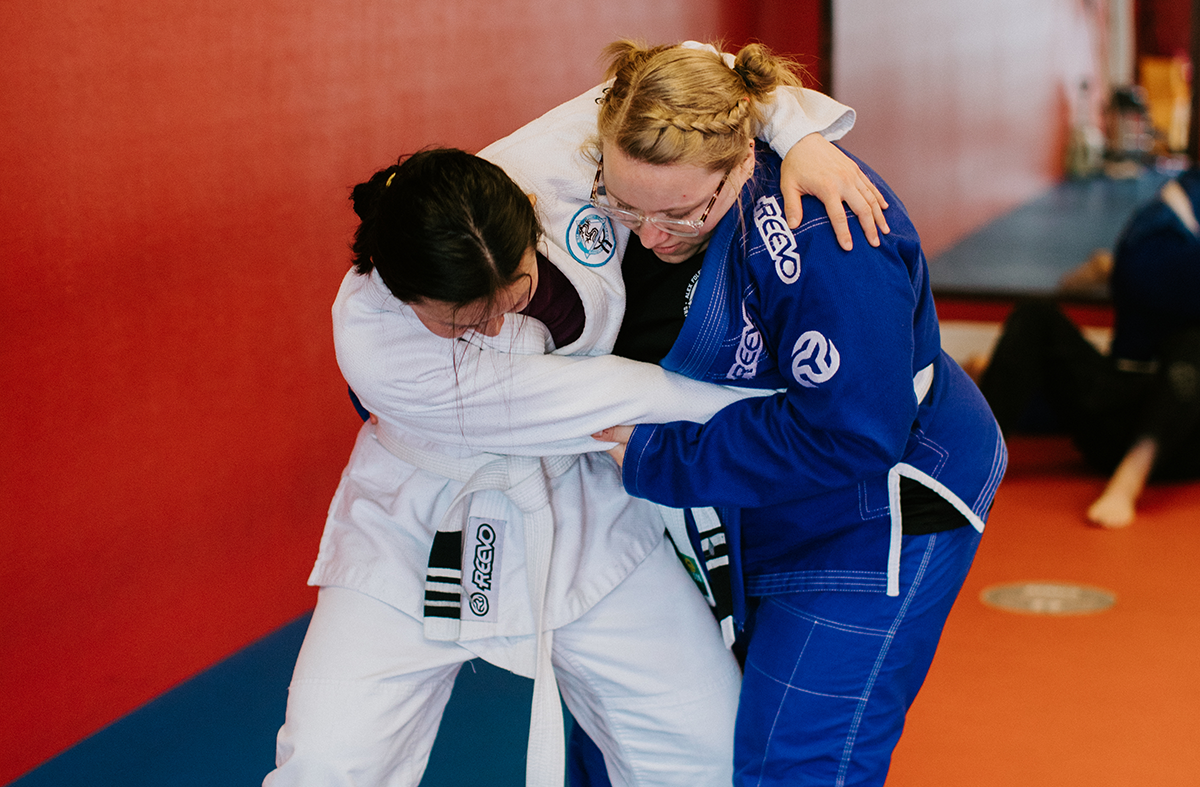 ADULT KICKBOXING (CO-ED)
This program features a high intensity workout for both men and women that will improve your flexibility, cardiovascular system, agility, strength, core muscles and help tone your whole body! Our combination of exercises and focus drills will push your body and mind to its full potential. Each class will leave you feeling great about yourself as you track your progress!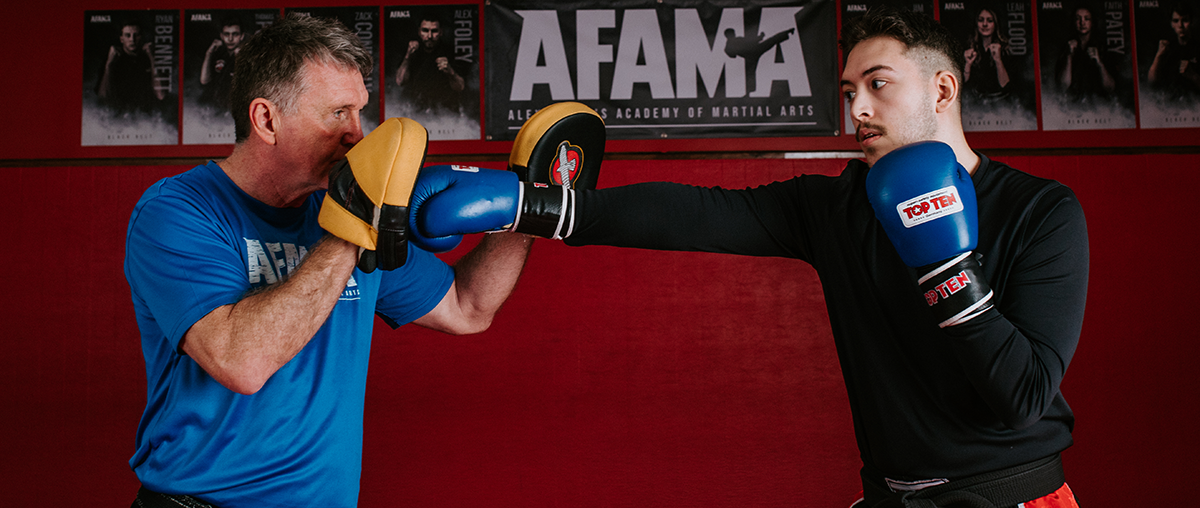 FAMILY CLASSES
Martial Arts is a great family activity! We now offer Family Karate & Family Jiu-Jitsu classes so you can learn & train together. Parents, kids, siblings, spouses – everyone is welcome!