The Family
The Family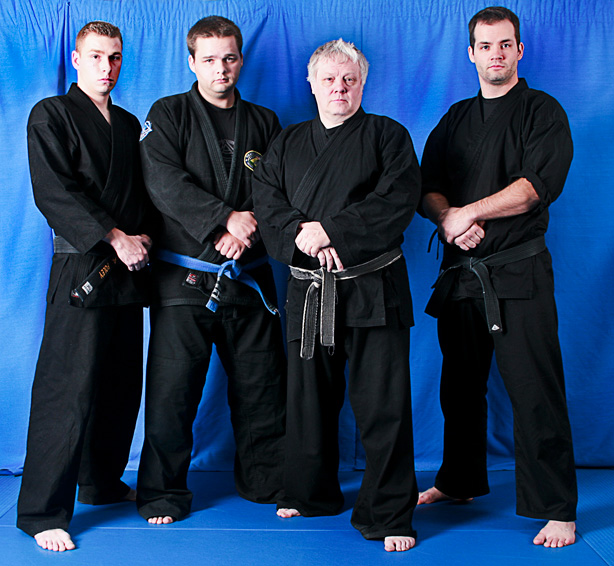 The Foley Family has five academies in the province, and has been doing Martial Arts for over 30 years! Whether it's getting back in shape, or performing at the highest caliber of competition we can get you there. So come on out and become a part of the Foley Team!!!
Alex Foley
The fourth in the family to take up Martial Arts as a lifestyle and career choice. Alex grew up in Spaniard's Bay, Newfoundland, with his four brothers. Quickly learning that he had a passion for the Martial Arts, he started training with his father Mike Sr. and brother Mike Jr, doing Kenpo Karate in the local school gym. Alex excelled at the "sport" side of Karate winning numerous tournaments for both sparring and Kata, including his first of many, 1st place medals in the Junior Black Belt division, competing as a twelve year old green belt in the annual "Battle on the Rock" competition, hosted by Foley's Martial Arts. This was a prestigious competition that would draw over 400 competitors and spectators from Martial Arts Schools all over. Alex traveled to Florida in 2001 with his family, and Team Canada for the Disney Wide World Of Sports Martial Arts competition where he competed at the Junior Black Belt level. He earned a third place medal in Point Fighting and another third place finish in Continuous Kickboxing.
Alex embraced the sport of Jiu Jitsu in 2007 with his brothers under Master Pedro Sauer, an 8th Degree Black belt under Rickson and Helio Gracie. He quickly found this art to be something he loved just as much as Karate, and found himself training with the same passion he had when he was a little boy, after just putting on his first Karate GI. In 2009, Alex obtained his blue belt in the Pedro Sauer Association from Professor Luis Heredia, a 5th Degree Black Belt, also under Rickson Gracie. Since then, he has taken part in some amazing seminars with Master Sauer and the extremely skilled black belts in his association.
Alex has had many job opportunities over the years. From working in a pet store to serving in the Military, he has taken something from each of his jobs that he can apply to the world of Martial Arts. Alex has full intentions to make a career out of his passion for teaching children and adults; his true calling lies here without a doubt. He hopes to instill confidence in his students, and to teach them to become better and more active members of society.
Alex has recently returned from a trip in Brazil in which he studied under Master Pedro Sauer as well as with Master Rickson Gracie.
Alex also recently achieved the rank of Third Degree Black belt under Mike Foley Sr.
Alex plans to fulfill his life in the Martial Arts world by running a successful Academy, becoming a Black Belt in Gracie Jiu-Jitsu, and furthering his Kickboxing repertoire. He sincerely hopes that by accomplishing these goals he may be able to help some of his students and friends to find happiness and fulfillment their lives, as he has found through the Martial Arts lifestyle.